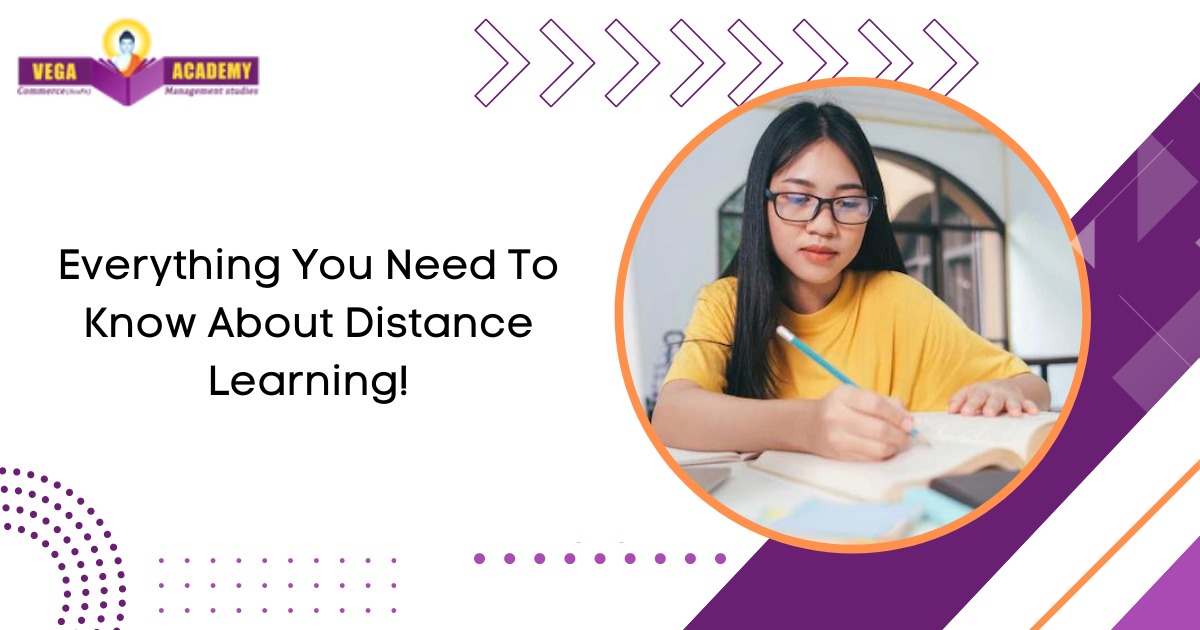 What Is Distance Education and Why Would you Need It? A blog about the different kinds of opportunities for distance education.       
Have you ever considered studying from home but weren't sure how it would work out? Is it even worth your time? Will you earn good grades? Are the courses easy or hard? Don't be discouraged, the answers to all of these questions are yes. Distance education is exploding right now with more opportunities opening up every day. This article will address the different kinds of opportunities out there, who they benefit and how they can help you succeed.
Distance education has been around for a long time, but it's only recently become more popular. It's now possible to learn anything from anywhere in the world, so long as you have access to technology and that means it's never been easier to earn a degree or certification without having to leave your home or office. In this article, we'll explore some of the different kinds of distance education opportunities available today so that you can make an informed decision about where you want to go from here. Distance education is a growing field, and for good reason. It helps you learn without needing to be in a classroom and still get the same credits as you would if you were in a traditional classroom setting. Distance education can be a great option for students who have busy schedules because it allows them to take classes at their own pace, on their own terms. It's also a great option for students who may not be able to attend classes in person due to work or family obligations.
These platforms allow professors to grade exams and assignments electronically so they can get them back to students quickly. Some schools even allow students to take virtual field trips or meet with other classmates online through video conferencing software like Skype or FaceTime! This can be especially useful if you're an international student who doesn't have access to many resources at home
Distance education is a popular and effective way to gain knowledge and skills. It allows students to study in their own homes, at their own pace, and on their own time. Distance education can be used in many ways, but there are four main categories:
Self-Directed Learning:
Students learn independently, without the assistance of an instructor or tutor. They are not simply following instructions from someone else; they are making decisions about what they will study and how they will study it. They may use textbooks, take tests, and submit assignments by themselves.
Computer-assisted Instruction:
Students use computers to interact with instructors or tutors through text or video chat, or they may access resources on the web to learn something new.
Blended learning:
Combines both self-directed learning and computer-assisted instruction into one-course format where some aspects are taught online while others are taught in person or over the phone. This allows for flexibility for both teacher and student as each person's schedule can be accommodated for best results!. The courses are taught over the internet or over the phone, but they also incorporate face-to-face meetings with teachers who can guide students through the material in a more personal way.
Web Conferencing:
Allows students who live apart from each other to participate in group discussions via video chat software like Skype or Google Hangouts where all participants can see each other's faces on screen while talking with one another through text messages that appear in real time.
Distance learning by way of online classes allows you to earn a degree from home at a fraction of the cost of traditional programs. If you're not interested in taking classes on campus or attending evening classes, Vega Academy can offer you the flexibility you need to balance studying with home and family. They provide a variety of courses ranging from Under Graduation, Post Graduation, Diploma and Para Medical many more courses in different fields.Vega Academy in vijayawada offers these courses that can help you to grow professionally and make a career in your respective field!
Keep in mind that not all universities offer distance courses, If you are interested in any type of course and for more details Contact Us.